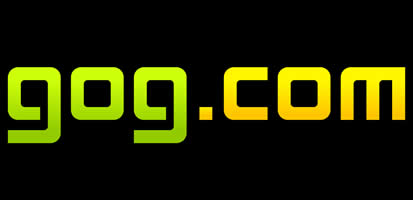 This weekend nearly 30 classics from the Electronic Arts collection make their way to GOG with a solid flat-rate 60% discount - till 7 May 2013
GOG
P4D
Past Event


Oh no, the event has ended. Don't miss out again, get the latest news via e-mail, Facebook, Twitter or RSS feed!
| | | | |
| --- | --- | --- | --- |
| Starts | 3 May 2013 (Fri) | Ends | 7 May 2013 (Tue) |
| Location | GOG | | |
This weekend nearly 30 classics from the Electronic Arts collection make their way to www.gog.com with a solid flat-rate 60% discount – till 7 May 2013. That's from $2.39 per game!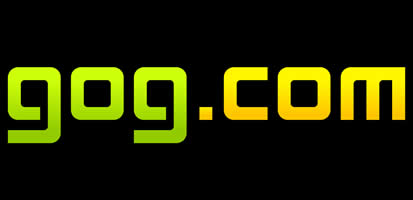 A line-up of timeless games arriving at such speed deserves to be called nothing shorto of a Classic EA Convoy! You'll find memorable stand-alone titles here, as well as all-time favourite series. Games from many genres to suit all tastes and temperaments.
Whether you are an adventurous soul, a keen manager, or a daunting pilot, you'll find an excellent match for yourself on the promo page at www.gog.com.
There was a time that all that a aspiring mayor of a virtual town needed, was a computer plugged in into nothing more than a power socket. Well, that and a copy of SimCity 2000, preferably the Special Edition that allowed you not only to construct and manage your town–that is: metropolis–but also allowed you to become an architect and design your very own buildings using the patented Urban Renewal Kit.
Oh, yes! City-building was carefree and full of bliss, back in the day (up until an earthquake or alien invasion–but even that only happened locally). Many have forgotten, but at GOG.com, remember. Today you can experience the urbanistic utopia once again, for only $2.39–a fraction of what you'd be paying for building a birdhouse, let alone a city!
If you prefer a smaller scale in your managerial sim, but maybe even more gameplay intensity, you should pick up Theme Hospital for only $2.39. This medical facility simulation takes serious matters like health care and exotic diseases with a hefty pinch of humor. Treating Hairyitis in patients suffering from prolonged exposure to moonlight might be a tad challenging, but its got to be fun at the same time. After all, not every day you get to order flea-powder and silverware compress as a treatment, right.
Lots of humor, even if a bit darker in tone, you will also find in Dungeon Keeper and Dungeon Keeper 2, Bullfrog's excellent fantasy games pitting iron-clad heroes and heroins against a horde of vile dungeon-dwelling monsters led by a repulsive demon. The twist is: this time around you're the evil boss of the dungeon. Command your minions, design deadly traps, and fend off those damn do-gooders trying to perform their petty quests. You also get to hoard ridiculous heaps of gold and jewels here, and the entry investment is only $2.39 for each of the games.
Sid Meier's Alpha Centauri, just as all of the games above, delivers complex and deep strategic gameplay with lots of factors to track at once–probably even more then the others. On top of that, it presents you with the most important task ever undertaken by the humankind: colonization of space! Taking everything that was so involving and enjoyable about the Civilization game, this one takes matters into an otherworldly setting. The version GOG offers comes with the elusive Alien Crossfire expansion, all for the low price of–you guessed it–$2.39!
Impressive? Oh, but that's just the tip of the giant mountain of DRM-free EA gems they have lined up for you in our Classic EA Convoy! Be sure to check the whole promo page at www.gog.com, not to miss out on any of the excellent titles on offer 60% off until Tuesday, May 7, at 3:59AM GMT.