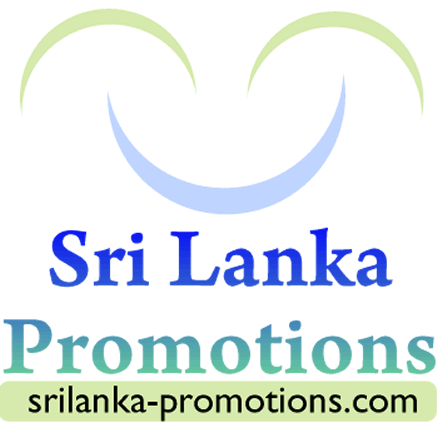 Due to COVID-19, some offers may no longer be valid or temporarily suspended. Please verify the validity (even if it says "ON TODAY" below) before heading down
Exciting EA Exclusives - Jade Empire for $5.99! Theme Hospital, Dungeon Keeper Gold, Syndicate Plus, and more, for only $2.39. Find out more now
GOG
P8Y2W4D
ON TODAY

| | | | |
| --- | --- | --- | --- |
| Starts | 12 Oct 2013 (Sat) | Ends | 15 Oct 2013 (Tue) |
| Location | GOG | | |
Exciting EA Exclusives – Jade Empire for $5.99! Theme Hospital, Dungeon Keeper Gold, Syndicate Plus, and more, for only $2.39 at www.gog.com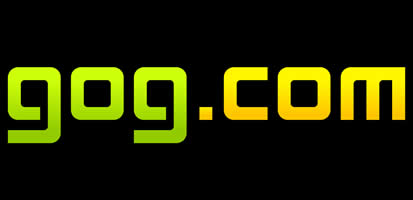 This weekend it's about classics! There's 33 exciting games that you can get with a 60% off discount in the Exciting EA Exclusives weekend promo.
With a vast selection of retro-gems priced at only $2.39 each, and two relatively newer titles (which are vastly considered classics as well) for only $3.99 and $5.99, it's safe to say, that you can not often find better value for your money in the gaming world.
That's not all, however! Every purchase you'll make grants you a FREE copy of The Witcher: Enhanced Edition! If you already own it on GOG.com, they will email you a gift-able code, so you can pass it on to someone who hadn't had the chance to meet Geralt of Rivia yet. Now, let's take a quick look at some of the featured games, shall we?
Theme Hospital $2.39
Sid Meier's Alpha Centauri $2.39
Dungeon Keeper 2 $2.39
Dungeon Keeper Gold $2.39
SimCity 2000 Special Edition $2.39
Wing Commander 4: The Price of Freedom $2.39
Wing Commander : Privateer $2.39
Wing Commander 3 Heart of the Tiger $2.39
Wing Commander 1+2 $2.39
Syndicate Wars $2.39
Syndicate Plus $2.39
Ultima 7 The Complete Edition $2.39
Ultima Underworld 1+2 $2.39
Ultima 4+5+6 $2.39
Ultima 8 Gold Edition $2.39
Ultima 1+2+3 $2.39
Ultima 9: Ascension $2.39
Populous: The Beginning $2.39
Populous 2: Trials of the Olympian Gods $2.39
Populous $2.39
Jade Empire: Special Edition $5.99
Nox $2.39
Medal of Honor: Allied Assault War Chest $3.99
Lands of Lore 1+2 $2.39
Lands of Lore 3 $2.39
Crusader: No Remorse $2.39
Crusader: No Regret $2.39
Clive Barker's Undying $2.39
Starflight 1+2 $2.39
Strike Commander $2.39
Magic Carpet 2: The Netherworlds $2.39
Magic Carpet Plus $2.39
Bioforge $2.39
First of all, let's look at the classic Bullfrog Production titles, because just recently they've undergone some major upgrades. Syndicate received the American Revolt mission pack taking the future corporate executive work to a whole new level of awesome, thus becoming Syndicate Plus. Similarly, the fantasy underworld management game,
Dungeon Keeper, became Dungeon Keeper Gold, with extra added evil in the form of the Deeper Dungeons expansion. Hidden Worlds have been discovered in the Arabian desert, making Magic Carpet into Magic Carpet Plus. Populous now invites you to the Promised Lands filled with new challenges, and Populous: The Beginning has yet some Undiscovered Worlds in store for you. Each of them can be yours for only $2.39, each!
Jade Empire: Special Edition opens the land of kung fu legends before you and lets you immerse yourself in the fantastic version of the Orient. In this RPG classic brought to you by people who gave us RPG gaming monuments like Baldur's Gate and Neverwinter Nights, you'll discover an epic tale of courage, power, honor, and betrayal set in one of the most colorful and suggestive gameworlds ever created. Master one of the unique fighting styles and train your own disciples who will rise to power along your side. Choose your own path and become a hero or a villain in your very own martial arts legend. The extended Special Edition of the game even comes bundled with an MP3 soundtrack. Don't miss this fantastic opportunity for epic adventure, while it's only $5.99 to start your oriental journey!
That's only a few titles from the selection of 33 games you can grab 60% off this weekend in the Exciting EA Exclusives promo. Head out to the promo page, to see them all! The offer lasts until Tuesday, October 15, at 3:59AM GMT. Don't miss out!
Sales on until 15 Oct 2013
Related Posts via Categories