Get 65 assorted class PC games at 70% off with no risk of getting trampled for a limited time
GOG
P8Y3W4D
ON TODAY

| | | | |
| --- | --- | --- | --- |
| Starts | 1 Dec 2013 (Sun) | Ends | 3 Dec 2013 (Tue) |
| Location | GOG | | |
Get 65 assorted class PC games at 70% off with no risk of getting trampled for a limited time at www.gog.com/blackfriday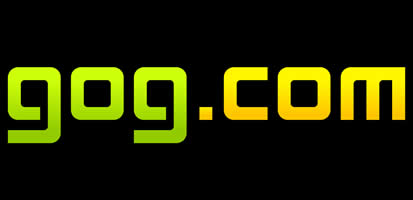 65 assorted games 70% off, no risk of getting trampled! Get great Black Friday deals without exposing yourself to raging crowds.
Take the digital route, this year! GOG has prepared a huge selection of titles for you, and applied a huge discount to all of them at www.gog.com/blackfriday.
Games that usually cost $9.99 are now available for only $2.99. Titles with $5.99 regular price tag are up for grabs for only $1.79. That's 70% off discount on a selection of 65 fantastic games.
RollerCoaster Tycoon: Deluxe
RollerCoaster Tycoon 2: Triple Thrill Pack
Chronicles of Riddick: Assault on Dark Athena, The
Alone in the Dark 1+2+3
Commandos 2+3
Rollercoaster Tycoon 3: Platinum!
Raiden Legacy
Capitalism 2
Commandos Ammo Pack
Master of Magic
Warlords Battlecry 3
Alone in the Dark: The New Nightmare
Constructor
Waxworks
Tex Murphy: Under a Killing Moon
Guilty Gear X2 #Reload
Raptor: Call of the Shadows 2010 Edition
Creatures Village
Tex Murphy: The Pandora Directive
Creatures: The Albian Years
Realms of the Haunting
Tex Murphy: Overseer
Creatures Exodus
Capitalism Plus
Independence War 2: Edge of Chaos
Soulbringer
Locomotion, Chris Sawyer\'s
Locomotion, Chris Sawyer's
Worms 2
Mob Rule
Tzar: The Burden of the Crown
Hostile Waters: Antaeus Rising
Independence War Deluxe
Krush Kill 'N Destroy 2: Krossfire
Praetorians
Guilty Gear Isuka
Imperial Glory
Tex Murphy 1+2
Gobliiins pack
Simon the Sorcerer
Incoming + Incoming Forces
Krush Kill \'N Destroy Xtreme
Krush Kill 'N Destroy Xtreme
Normality
Chaos Overlords
Simon the Sorcerer 2
Simon the Sorcerer 3D
Worms United
Ishar Compilation
Expendable
Seven Kingdoms 2
Worms Forts: Under Siege
Slipstream 5000
Celtic Kings: Rage of War
Seven Kingdoms: Ancient Adversaries
Catacombs Pack
Superfrog
Litil Divil
Restaurant Empire
Alien Breed + Tower Assault
Powerslide
Feeble Files, The
Robinson's Requiem Collection
Personal Nightmare
Dangerous Dave Pack
Ultimate Body Blows
World Rally Fever: Born on the Road
You can greatly expand your DRM-free collection and emerge victorious from this whole Black Friday ordeal, without staring into Death's cold eyes even once.
You don't even need to rush in — GOG's gives you plenty of time to plan your purchase, so you don't end up with something you bought because it was dirt cheap, not because you really wanted it.
Visit www.gog.com/blackfriday to check out the offers now
Sales on until 3 Dec 2013