Burger King is introducing a royal lunch for just Rs 200. Valid as of 26 July 2015
Introducing unbelievable Lunch Deal!
Get a Value Pack of King Rice and a Pepsi for just Rs. 200.
Only available between 11am and 4pm.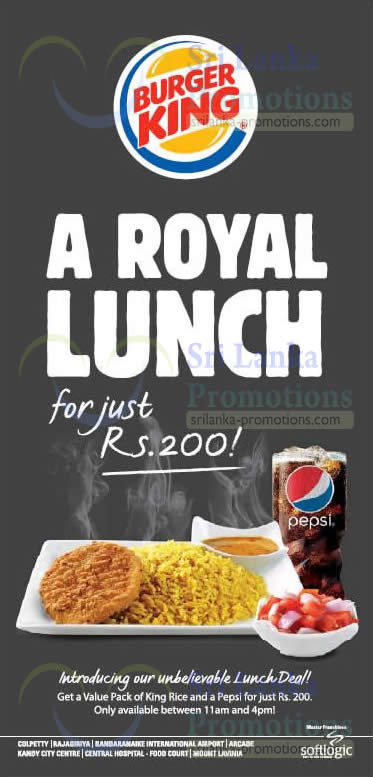 Other terms and conditions apply.
Share this with your friends & loved ones on Facebook!