The Ministry of Health, Nutrition & Indigenous Medicine Sri Lanka has released the Efficiency Bar EB Examination results for Grade II (Grade2) Nursing Officers in the Nursing Services
UPDATE SEPT 2021: For the latest official results, please click here. The information below is outdated.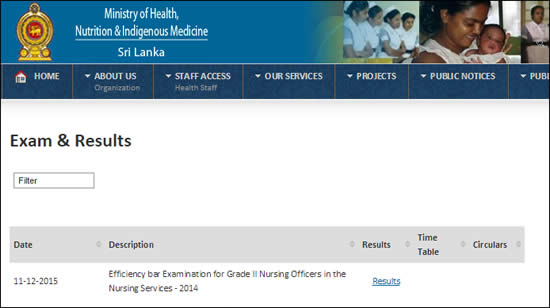 Click for the original source (plus other exam results) and the direct link to the PDF results
Other terms and conditions apply.