Hutch customers can now call Skype friends anywhere in the world with their mobile phone. No internet or data plan is required
Simply SMS the skype ID you wish to call to 689 (E.g. SMS to 689: "skype bill.gates") and you will receive a SMS on the number to call that will connect you to the Skype user.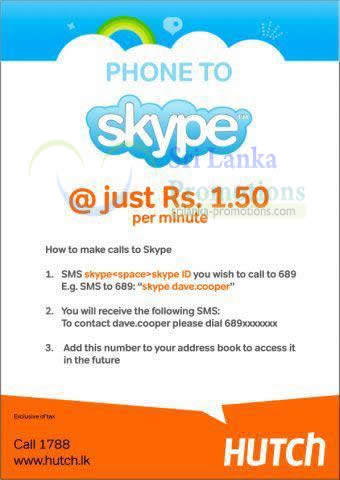 Add that number to your contact list and you can quickly call them whenever needed
For more info, see here.