We are now on Telegram
CyberLink has launched PhotoDirector 5 Deluxe – the new version in the award-winning PhotoDirector family – available at $59.99 at www.cyberlink.com.
Designed to satisfy the needs of home users and casual users, PhotoDirector 5 Deluxe is packed with the most favorite photo editing tools, which allows users to easily create pro-quality family photos.
To satisfy the versatile needs of home and casual users, PhotoDirector 5 Deluxe is packed with various easy-to-use photo editing features from PhotoDirector family at once, including content-aware removal, people beautifier tools, HDR effect and tons of photo presets.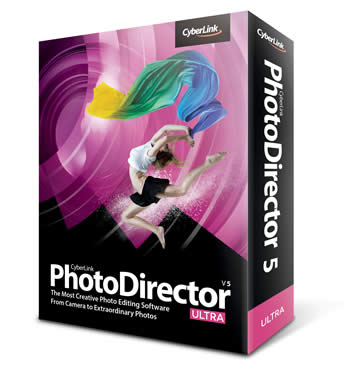 PhotoDirector 5 Deluxe integrates photo management, adjustment, editing and sharing into one intuitive workflow.
Key Features in PhotoDirector 5 Deluxe
PhotoDirector 5 Deluxe delivers PhotoDirector family's high-end editing tools at an affordable price
Powerful Photo Adjustment – All the tools you need to intuitively adjust image tonality, white balance, HSL and saturation.
Smart Photo Editing – Over 30 powerful editing tools, including the advanced Content-Aware Removal to automatically remove unwanted objects from photos and intelligently filling in the background area.
Flawless Portrait Photos – Comprehensive range of People Beautifier tools to contour bodies, smooth skin, remove wrinkles and make eyes sparkle.
Easy Photo Management – Intuitively manage, adjust, edit and export photos – all in one photography workflow. Innovative Face Tag technology helps users to easily organize photos with faces.
High-Quality Productions – Produce high-quality HD slideshows, customize photos with watermarks or photo frames and share on Flickr and Facebook.
Product Availability
PhotoDirector 5 Deluxe is available today and can be downloaded from the CyberLink online store at www.cyberlink.com.
PhotoDirector 5 is available in the following languages: English, French, German, Italian, Spanish, Chinese (Simplified and Traditional), Japanese, Dutch and Korean.
For more information, visit www.cyberlink.com.