Microsoft will be offering a FREE upgrade to Windows 10 for qualified new or existing Windows 7, Windows 8.1 and Windows Phone 8.1 devices
This offer is only valid for upgrades performed in the first year from the date of release of Windows 10, which has not been announced yet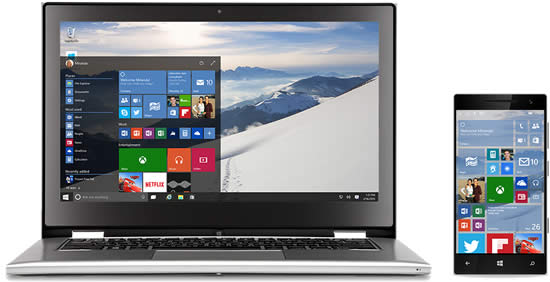 Once the qualified device is upgraded to Windows 10, Microsoft promises to keep it up to date for the supported lifetime of the device which includes security, new features and new functionality for no additional charges.
Simply sign up with your email here and Microsoft will send you more information about Windows 10 and the upgrade offer in the coming months once Windows 10's release date is confirmed
Some of the major features of Windows 10 are
Cortana a personal digital assistant who works across all your devices
Project Spartan all-new browser
Xbox on Windows
Universal Apps, including Office
The Store in Windows 10
Find out more about Windows 10 here or about the offer here.
Other terms and conditions apply.