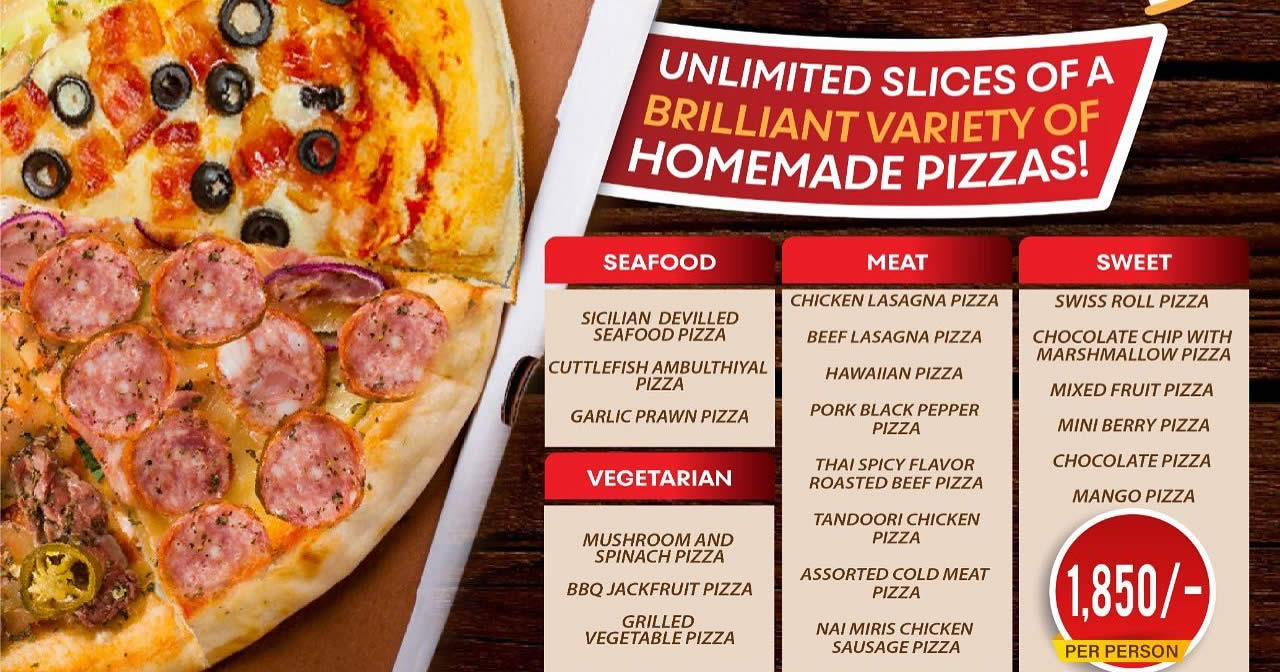 We are now on Telegram
All You Can Eat Pizza Buffet!
Challenge yourself and your friends on who can devour the most number of slices!
A tremendous variety of homemade pizzas setup for you to feast upon!
Rs. 1850 per person
Saturday 18th December, 2021, 7pm-10pm!
For reservations: 0719453602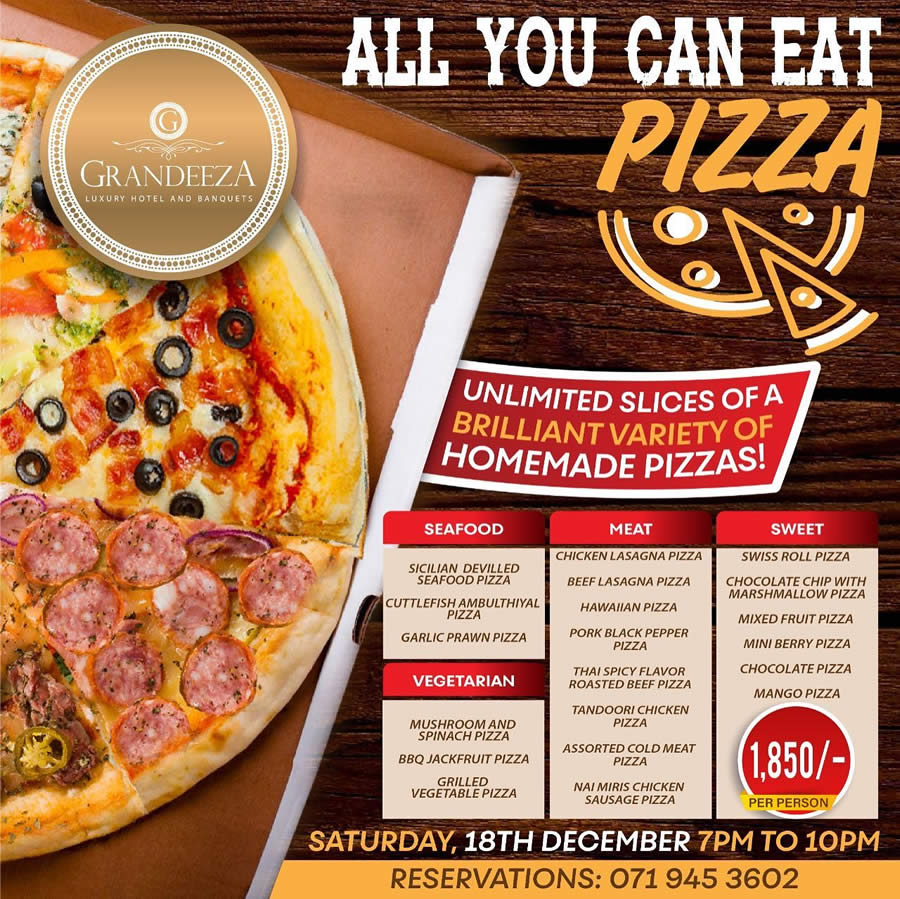 For more info, click here.
#pizza #allyoucaneat #buffet #grandeeza #negombo #srilanka #italian #homemade #pork #chicken #beef #vegetarian #sweet #chocolate #feast