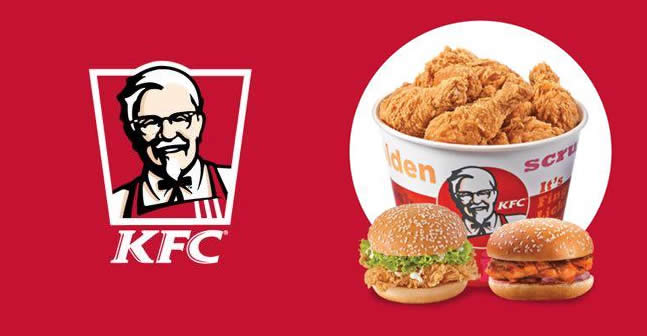 We are now on Telegram
Best Crispy Chicken in Sri Lanka
Check out the latest KFC Sri Lanka menu prices
KFC, Sri Lanka was launched in 1995 and since then opened 56 outlets island wide.
Cargills has successfully infused an International brand with Sri Lankan tastes by developing a host of new dishes to suit local palates – like the Buriyani and Kotthu – along with the signature KFC meals.
KFC chicken is 100% locally sourced from Sri Lanka's own poultry farmers. Hand-Breaded, Freshly Prepared & Finger Lickin' Good!
Information and prices are subject to changes anytime
Combos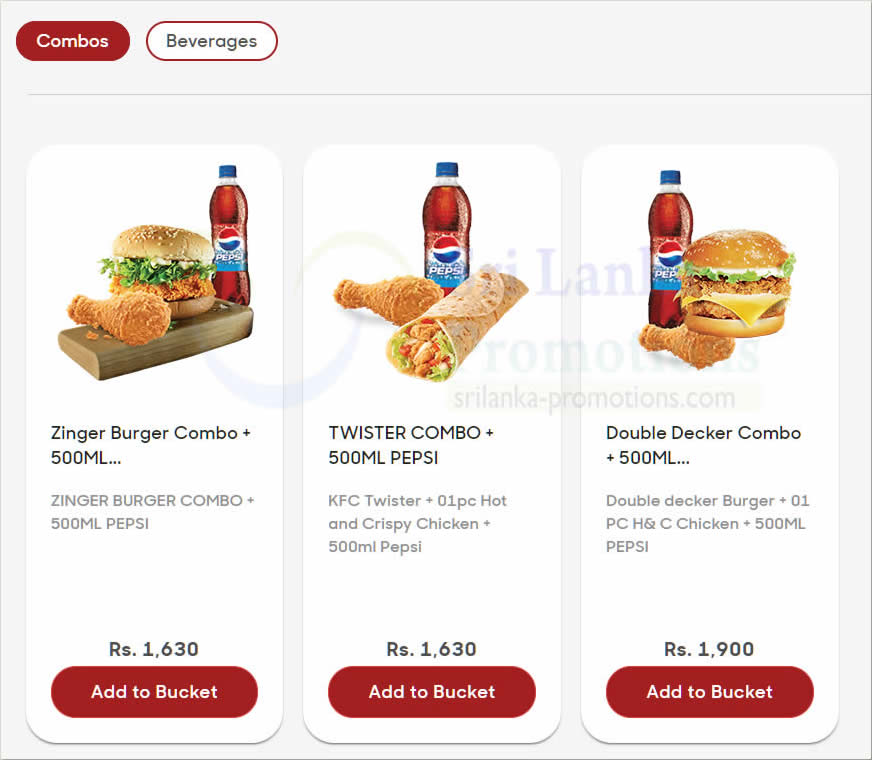 Burgers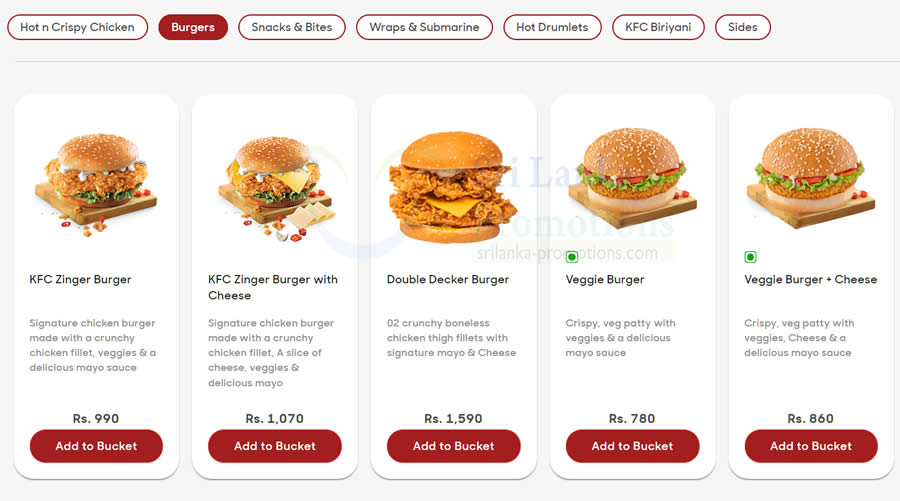 Hot n Crispy Chicken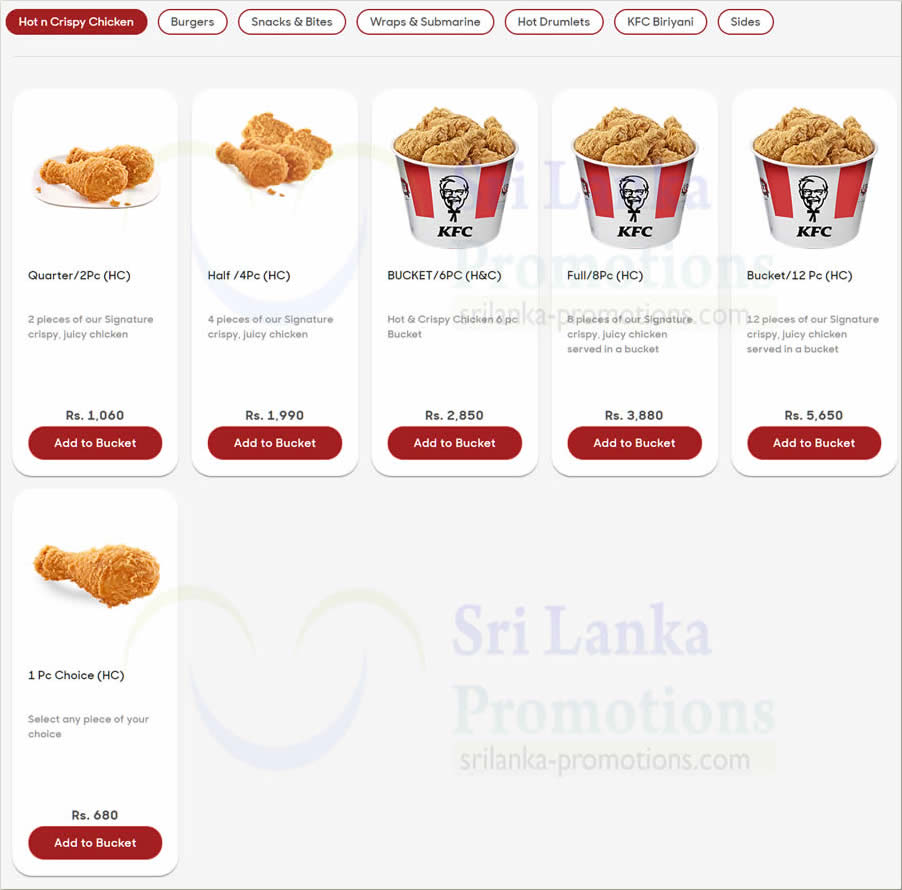 KFC Biriyani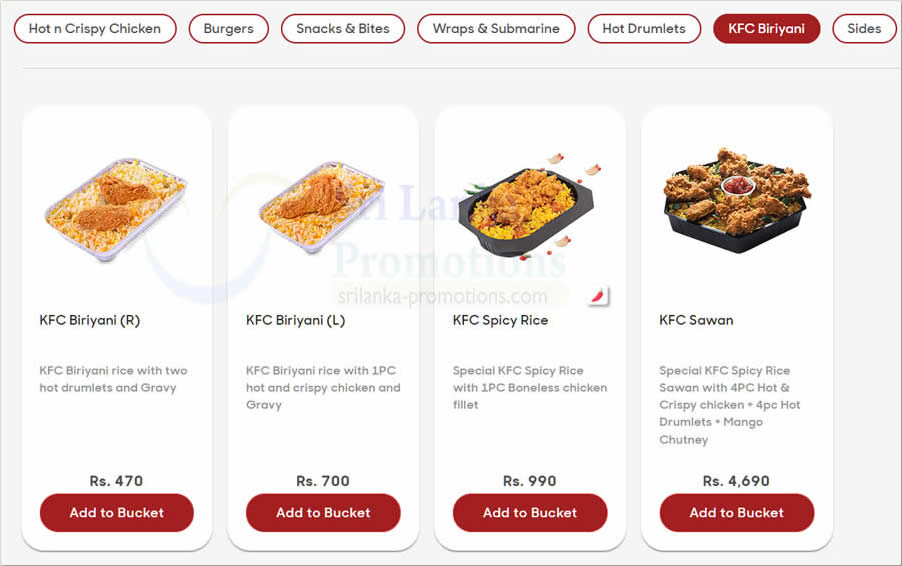 Sides
Snacks & Bites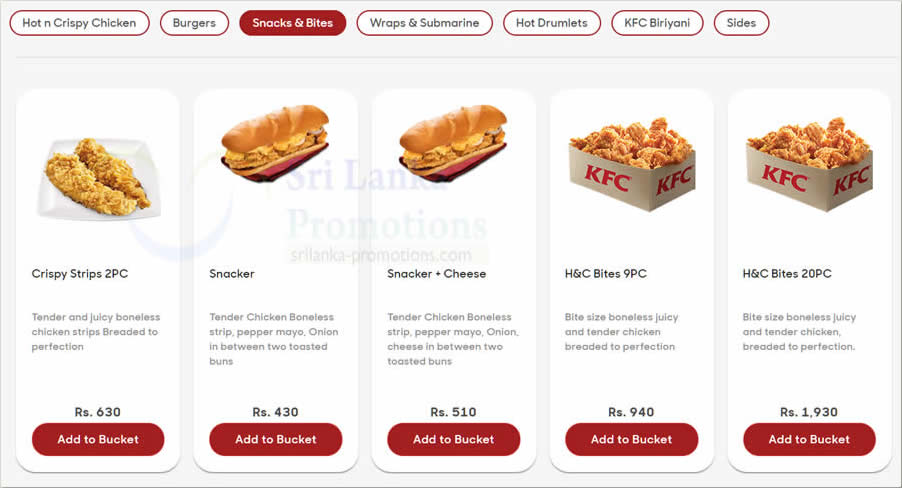 Hot Drumlets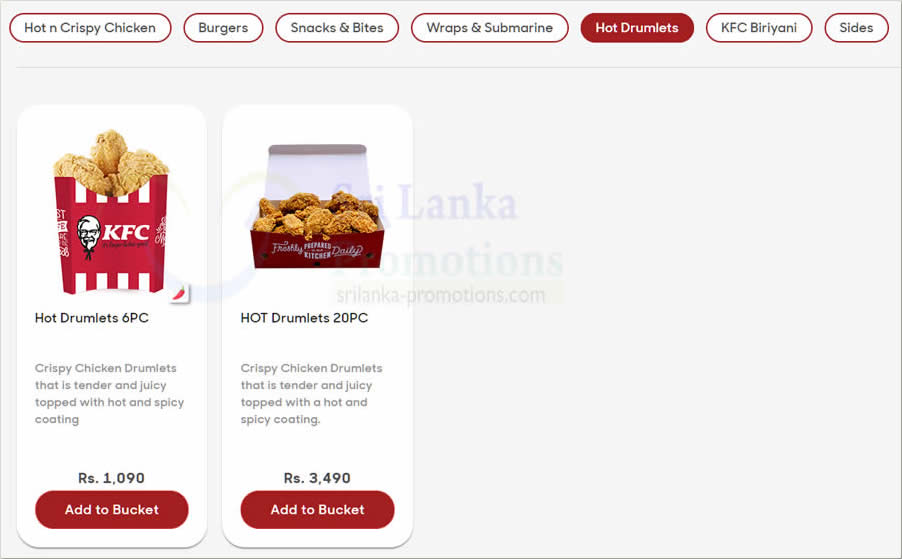 Wraps & Submarine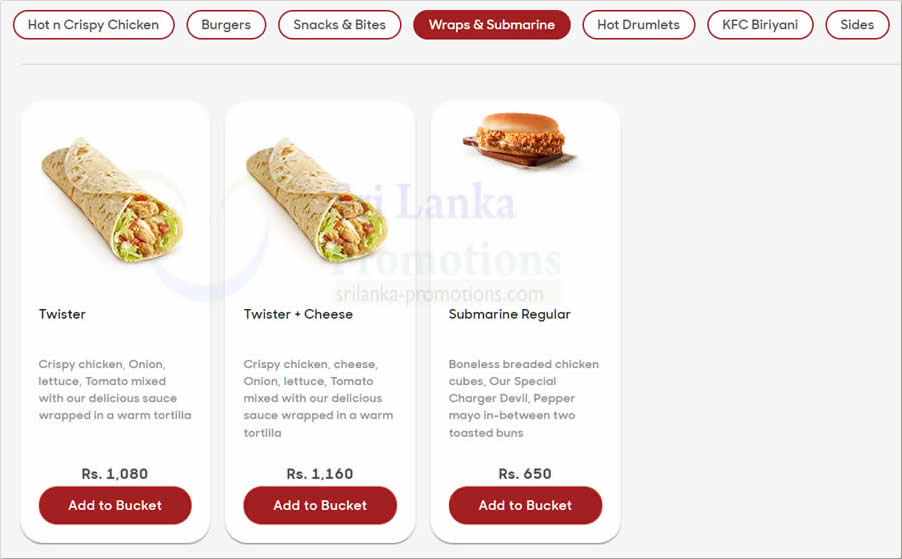 Beverages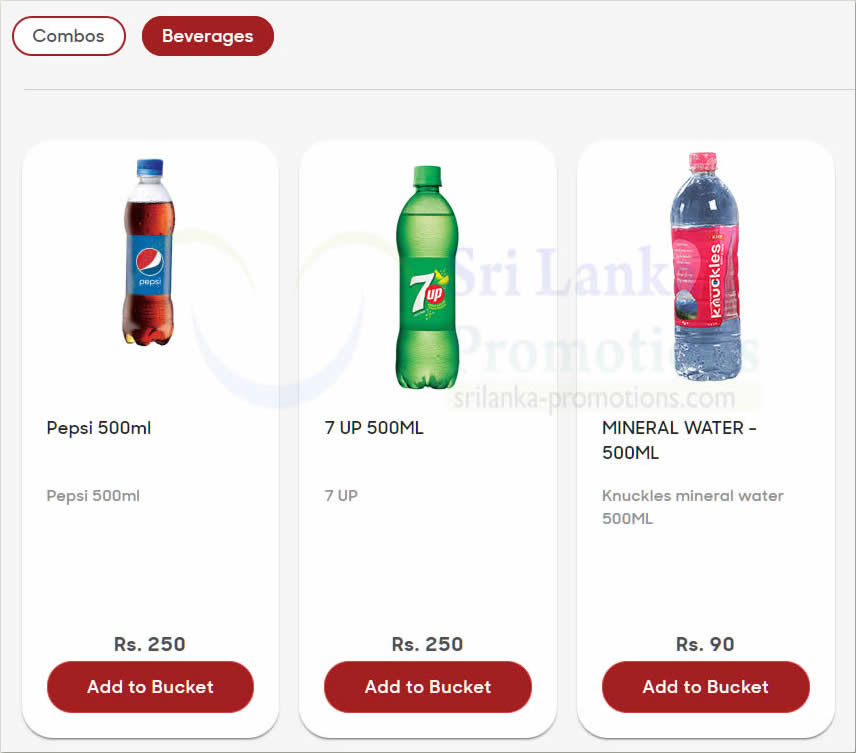 Quarter/2Pc (HC)
Half /4Pc (HC)
BUCKET/6PC (H&C)
Full/8Pc (HC)
Bucket/12 Pc (HC)
1 Pc Choice (HC)
KFC Zinger Burger
KFC Zinger Burger with Cheese
Double Decker Burger
Veggie Burger
Veggie Burger + Cheese
Crispy Strips 2PC
Snacker
Snacker + Cheese
H&C Bites 9PC
H&C Bites 20PC
Twister
Twister + Cheese
Submarine Regular
Hot Drumlets 6PC
HOT Drumlets 20PC
KFC Biriyani (R)
KFC Biriyani (L)
KFC Spicy Rice
KFC Sawan
Onion Sambol
Rice Pilaf
Gravy
Zinger Burger Combo + 500ML PEPSI
TWISTER COMBO + 500ML PEPSI
Double Decker Combo + 500ML PEPSI
Pepsi 500ml
7 UP 500ML
MINERAL WATER – 500ML
Find your nearest KFC Sri Lanka outlet here