We are now on Telegram
The G.C.E "O/L" Level Exam Results has been released on 3 April 2014.
UPDATE: Click here for G.C.E 2015 "O/L" Level Exam Results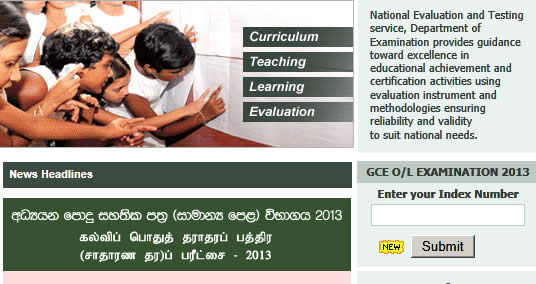 Here are some ways to get the exam results
To get the results, follow the instructions below
Option 1: Try it on the form below (Extracted from Website)
After you click Submit, a new window should open. WAIT for it to load.
Option 2: Direct Query From Website
1. Visit www.doenets.lk/exam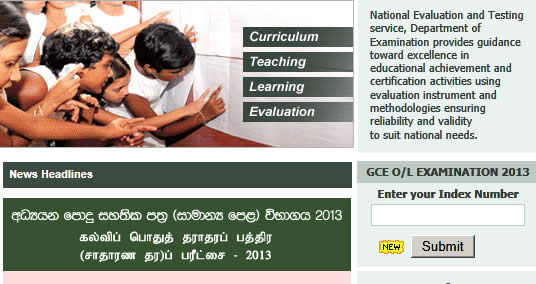 2. Enter your index number in the right column at the box above
Option 3 For Dialog Customers (Rs 2 + tax)
You can SMS for your results! Only For Dialog customers. Rs 2 + tax
Compose a SMS
Type EXAMS <SPACE> INDEX NUMBER
Send to 7777
Good luck! If you still having trouble, post your index number in the comments and I will try to check for you.