We are now on Telegram
Skype group video calling is now FREE. No premium membership is required to enjoy the feature
Now it's free to get everyone together on the same video call. Download Skype now at www.skype.com.
Group video calling enables so many important shared experiences. Talk with up to 10 people! Get loved ones together on the same group video call — in just a few clicks.
Do note that group video calls are subject to a fair usage limit of 100 hours per month with no more than 10 hours per day and a limit of 4 hours per individual video call.
Once you hit the limit, the video will switch off and the call will convert to an audio call.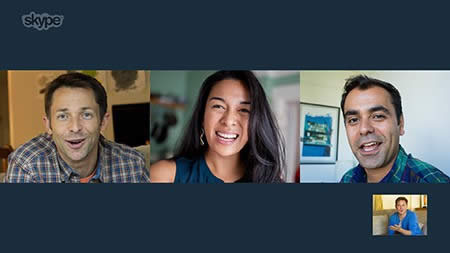 Other terms and conditions apply. Visit www.skype.com for more information